When you see "small" things around your property, address them as soon as you can. Do a "walk-through" of your property, inside and out!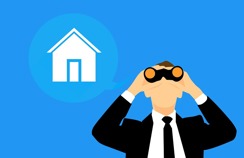 Inspect the attic or crawl space areas.

Look for wear on the seals around the windows and doors. 

How is the roof looking?  

Any visible cracks in the siding?

Clear the dryer exhaust vent of debris.

Check the refrigerator coils at least annually.

Test the smoke and carbon-monoxide detectors twice a year, replacing the batteries each time.

Have your HVAC system serviced annually.
When your home is your biggest investment, as it is for most Americans, maintaining it is a must.  Don't hesitate to get out the tools or call a professional if needed.  Keep on top of the small stuff, so you do not get any "unexpected" surprises