Finger Lakes Fire & Casualty Company is a regional property & casualty insurance company located in Trumansburg, New York. We are a well-managed, financially sound & service oriented company and are rated A by A.M. Best Company.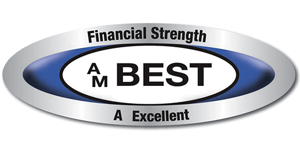 It is our goal to serve the needs of today's insurance consumer while promoting prosperity for our agents. The directors, management and staff value our agents and policyholders. Our underwriting & claims departments have many years of experience in their areas of expertise & are always ready to assist in a timely & expeditious manner. We are frequently complimented on our speed & accuracy in supplying quotes, making underwriting decisions & responding to claims.
Finger Lakes Fire & Casualty Company strongly believes in the integrity of our company & the insurance industry. We have protected our policyholders for over 145 years & strive to continue the fine services our agents & policyholders have become accustomed to.